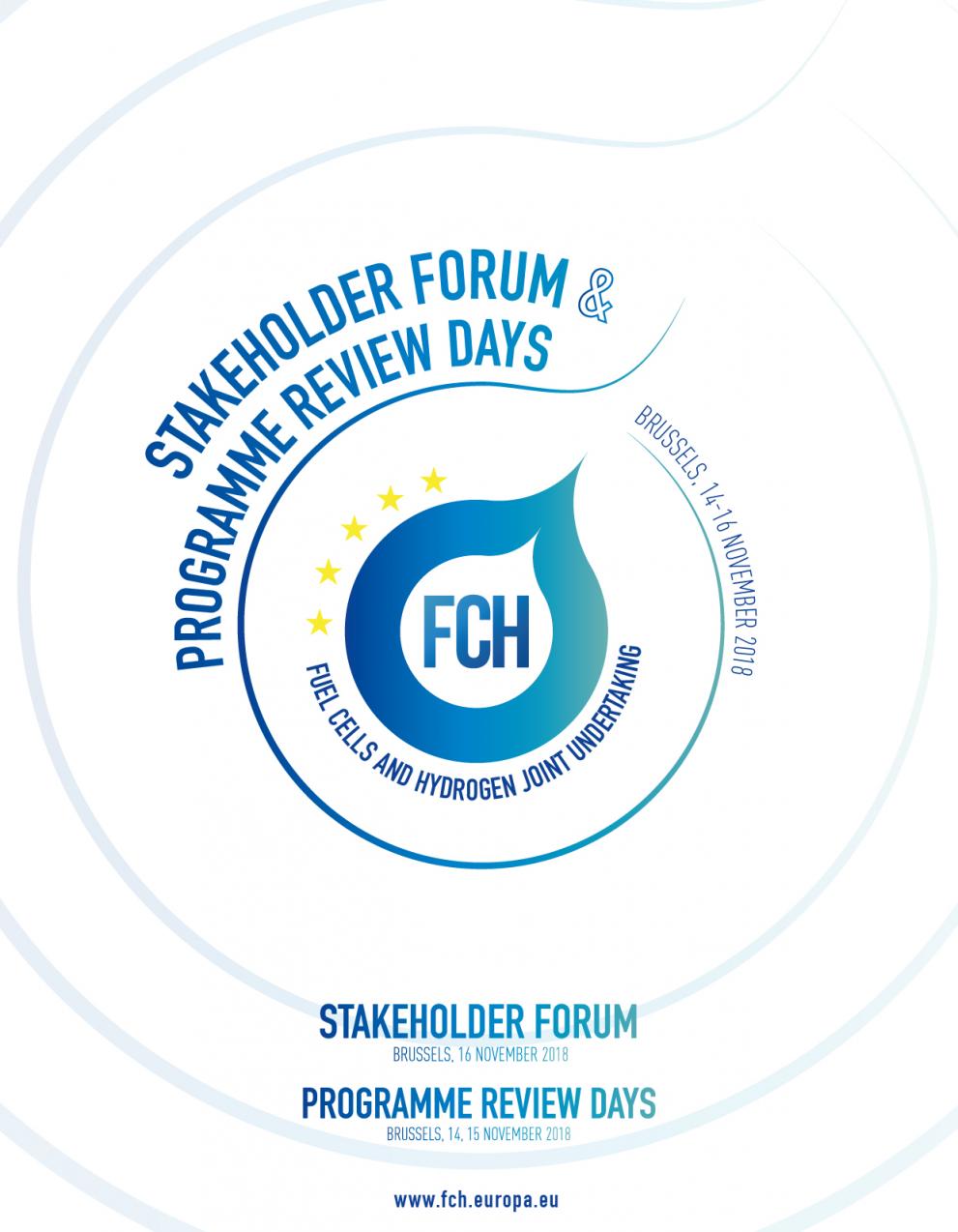 PROGRAMME REVIEW DAYS 2018
The 2018 Programme Review Days took place in Brussels on 14-15 November 2018, ahead of the FCH JU Stakeholder Forum, which takes place on 16 November.
Check out the Agenda here.
Venue: Charlemagne Building (European Commission): Rue de la Loi 170, 1000 Brussels.
The Programme Review Days, organised annually, aims to provide an overview on the progress of the FCH JU funded projects. It constitutes an excellent visibility platform for the projects and the technological developments achieved in the sector, and provides networking opportunities for the participants.
87 projects will be featured this year, gathered around the following sessions:
Trials and Deployment of Fuel Cell Applications
Next Generation of Products
Hydrogen for Sectorial Integration and
Support for Market Uptake
Contact: prd

fch [dot] europa [dot] eu (prd[at]fch[dot]europa[dot]eu)