Hydrogen valleys are ecosystems that produce renewable hydrogen at the local level and develop local markets along the full value chain, through integrated infrastructures. Setting up Hydrogen valleys is of paramount importance to produce and utilise clean hydrogen at the local level in several sectors. Yet, these projects still face several challenges in terms of business models, technological readiness, regulatory and social acceptance risks.
hydrogen

Thursday 5 October 2023, 11:00 - 16:00 (CEST)

Vlieland, Netherlands
External event
Practical information
When

Thursday 5 October 2023, 11:00 - 16:00 (CEST)

Where

Languages

English

Website
Description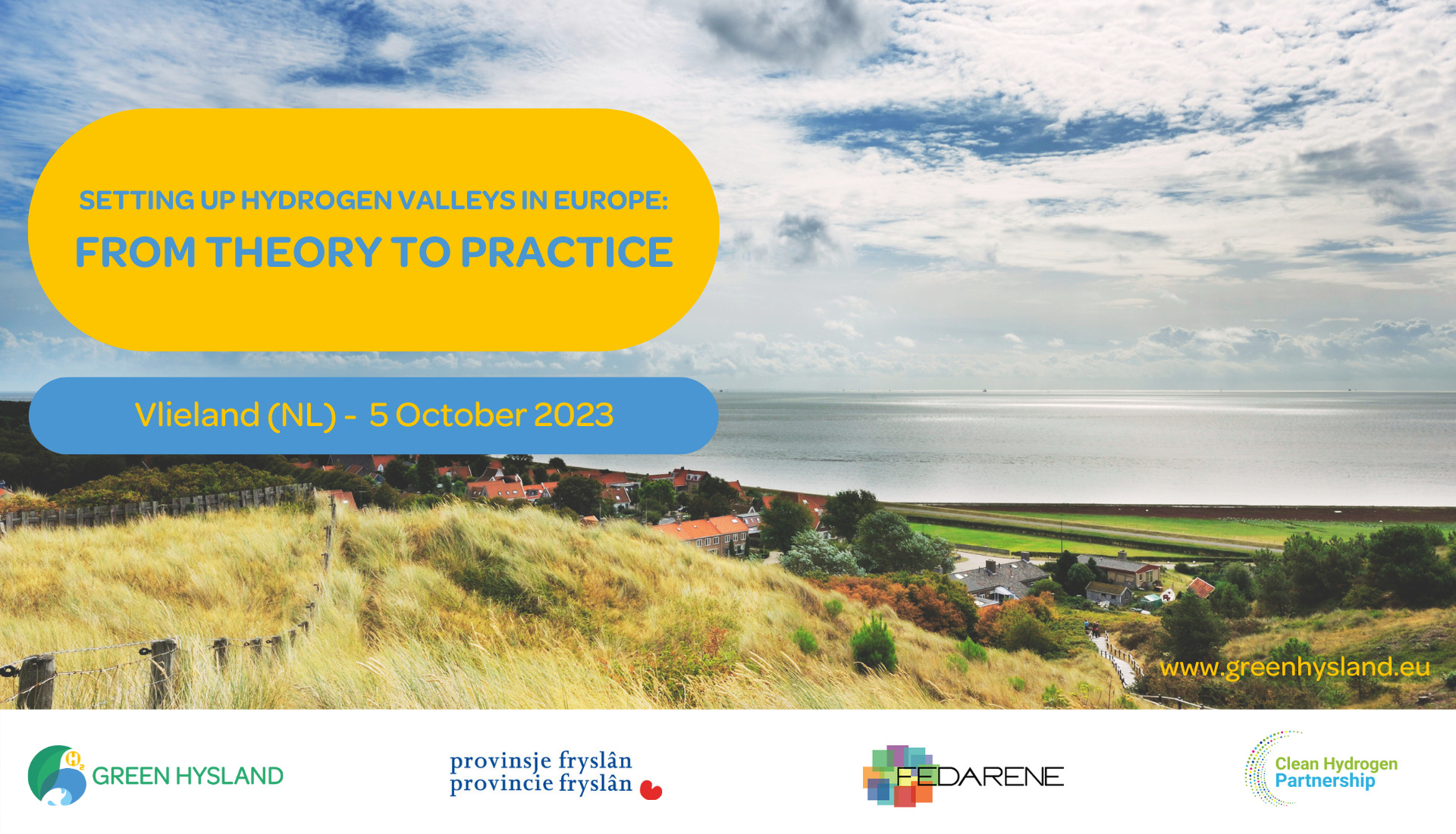 The aim of the workshop is to provide theoretical understanding and practical tips on hydrogen valleys and how to set them up. The workshop will showcase successful examples of hydrogen valleys developed in different European countries. It will also provide tailormade support from experts in the field, such as Enercy and the Aragon Hydrogen Foundation (FHa), and create a networking environment for interested stakeholders.