The first nine ICHS biennial conferences from 2005 to 2021 attracted experts from all over the world, and provided an open platform for the presentation and discussion of new findings, information and data on hydrogen safety – from basic research to applied development and from good practice to standardisation and regulatory issues.
hydrogen

Tuesday 19 September 2023, 08:00 - Thursday 21 September 2023, 17:00 (EDT)

Québec City, Canada
External event
Practical information
When

Tuesday 19 September 2023, 08:00 - Thursday 21 September 2023, 17:00 (EDT)

Where

Québec City Convention Centre

Languages

English

Website
Description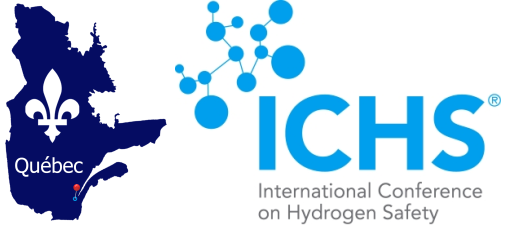 ICHS2023 will address industrial heat and feedstocks, commercial and domestic heat, energy storage & energy transportation, and decarbonised clean transport throughout regions and across continents.
The overarching theme for ICHS2023 will address a wide range of hydrogen safety topics including: safety of large production and supply chain infrastructure, hydrogen and hydrogen carrier behaviours, physical effects, consequence and risk analysis, incidents, accidents and near misses, hydrogen effects on materials and components, safety of energy storage, power to gas/gas to power related safety issues, safety solutions for the implementation of hydrogen technologies, risk management, best practices, regulations, codes and standards, as well as communication strategies for wider public awareness and acceptance of hydrogen.