research programme

Monday 20 September 2021, 02:00 (CEST)
Practical information
When

Monday 20 September 2021, 02:00 (CEST)

Languages

English
Description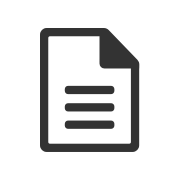 We are pleased to invite you for the first international H2 Summer School organized by Professor Adélio Mendes (University of Porto) and EMPOWER project, taking place from 20th to 24th of September 2021.
The summer school is aimed at science and engineering students and professionals interested in learning more about the hydrogen economy. It includes in-depth lectures on hydrogen production, storage and transportation, fuel reforming and fuel cell application. Guest speakers from innovation leaders, such as VTT Technical Research Centre of Finland, Catator AB (Sweden) and Blue World Technologies (Denmark) will join and provide lectures on their field of expertise.
Registration is free but necessary to participate in the summer school (maximum of 100 participants). To register, send an email with your name and affiliation to luismartins@fe.up.pt.
Location
Porto