hydrogen

Thursday 22 September 2022, 09:00 - 12:30 (CEST)
Practical information
When

Thursday 22 September 2022, 09:00 - 12:30 (CEST)

Languages

English
Description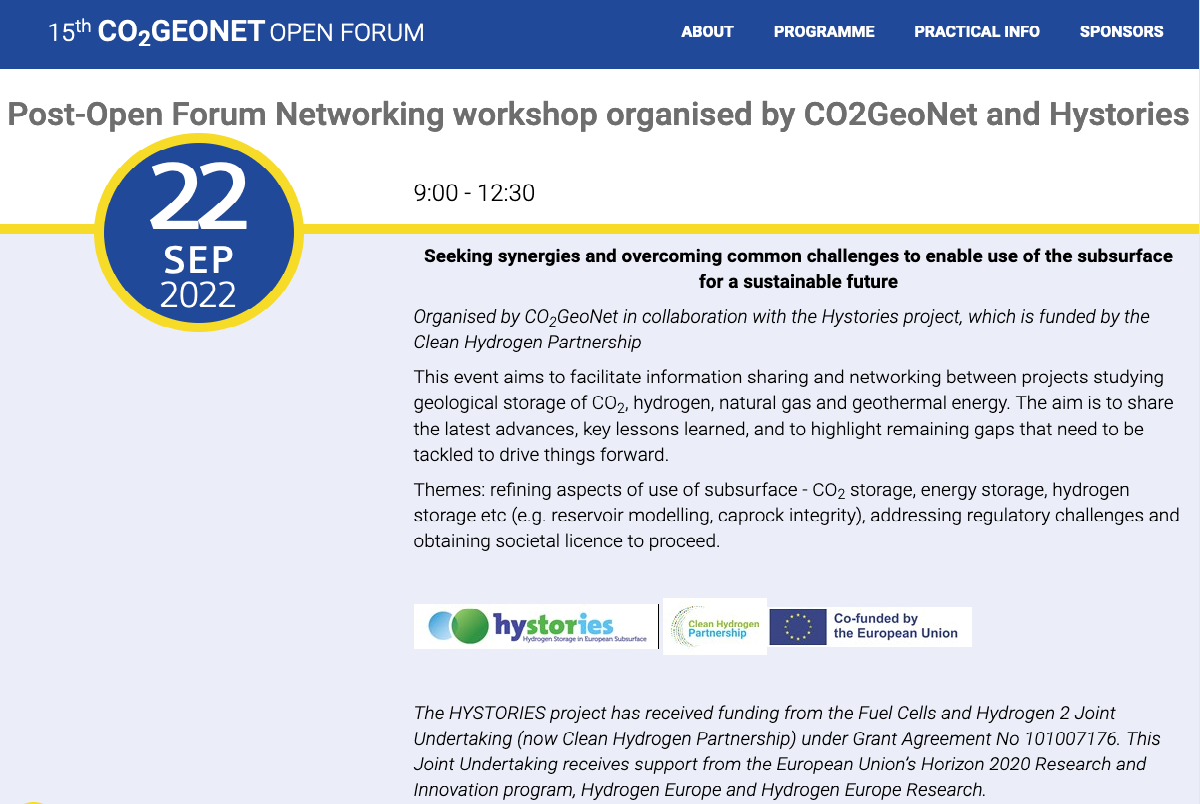 Seeking synergies and overcoming common challenges to enable use of the subsurface for a sustainable future
Organised by CO2GeoNet in collaboration with the Hystories project, which is funded by the Clean Hydrogen Partnership.
This event aims to facilitate information sharing and networking between projects studying geological storage of CO2, hydrogen, natural gas and geothermal energy. The aim is to share the latest advances, key lessons learned, and to highlight remaining gaps that need to be tackled to drive things forward.
Themes: refining aspects of use of subsurface - CO2 storage, energy storage, hydrogen storage etc (e.g. reservoir modelling, caprock integrity), addressing regulatory challenges and obtaining societal licence to proceed.
Find more about the agenda of the CO2GeoNet event here: Co2Geonet.