hydrogen

Thursday 8 June 2023, 12:00 - Friday 9 June 2023, 12:00 (CEST)
Practical information
When

Thursday 8 June 2023, 12:00 - Friday 9 June 2023, 12:00 (CEST)

Languages

English
Description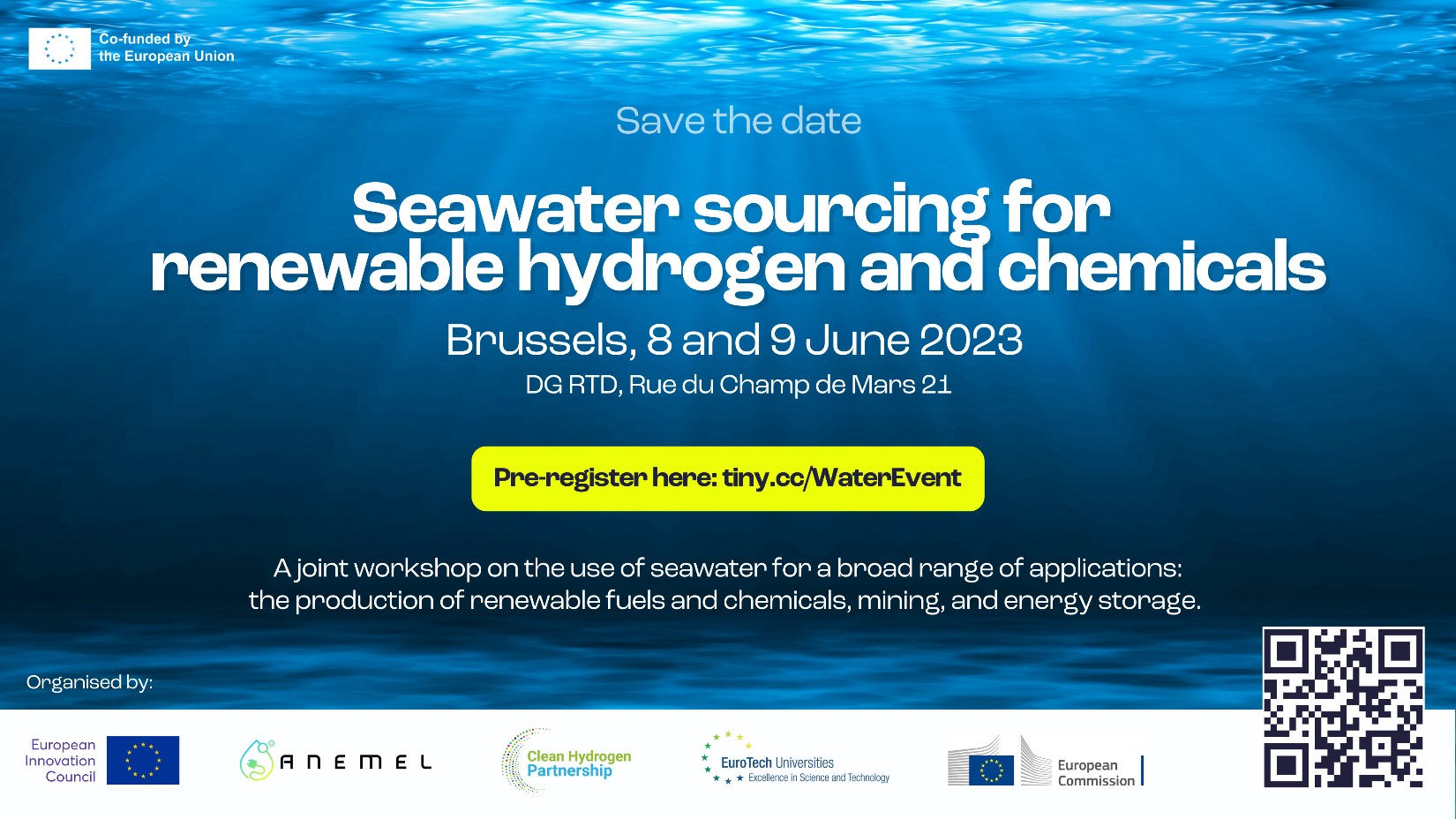 Seawater sourcing for renewable hydrogen and chemicals workshop will take place on the 8th-9th of June 2023 at DG RTD premises in Rue du Champ de Mars in Brussels. 
The workshop is co-organised by the European Innovation Council, the European Commission's DG RTD, ANEMEL, the Clean Hydrogen Joint Undertaking, Hydrogen Europe Research and the EuroTech Universities Alliance.
The aim of this workshop is to discuss the use of seawater for a broad range of applications, including the production of renewable fuels and chemicals, mining or energy storage. 
If you're interested in attending, please register using this link: https://ec.europa.eu/eusurvey/runner/RegistrationDesalinationConference
The workshop will be an in-person event only, so please make sure to register to be able to get access to the venue,