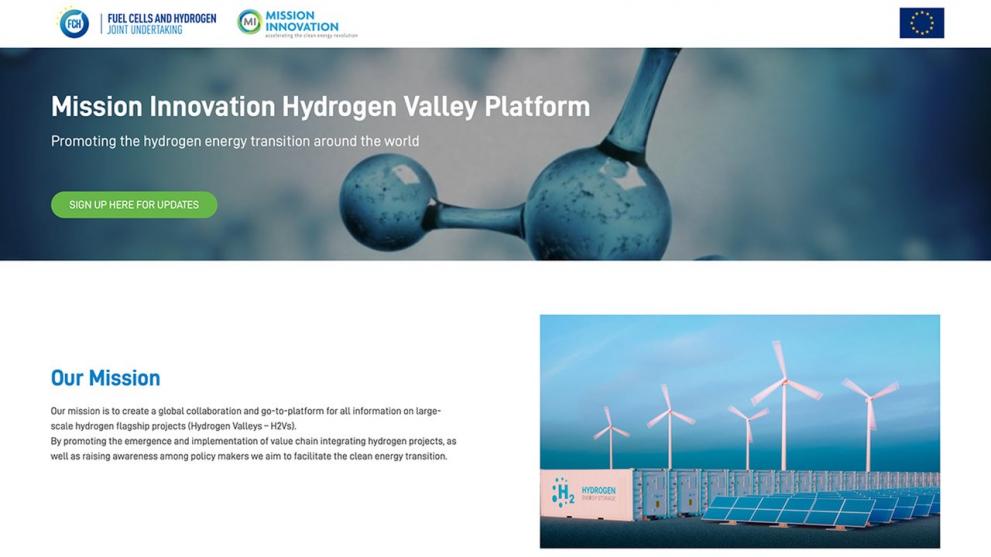 The Hydrogen Valley Platform (www.h2v.eu) is a Global Information Sharing Platform, developed by the Fuel Cells and Hydrogen Joint Undertaking to support the Mission Innovation IC8 Member States.
Its objective is to promote the emergence and implementation of hydrogen flagship projects ("hydrogen valleys") and raise awareness among policy makers, thus advancing the clean energy transition.
The platform will offer up to date information regarding existing hydrogen valley projects, while providing various support tools for project development, implementation, and facilitating interaction.
Launching the Information Sharing Platform is the first step for collecting, analysing and presenting the data:
Step 1: Launch of the Information Sharing Platform
Step 2: Start of the data collection process from the hydrogen valley projects through a survey on the platform
Step 3: Presentation of data results and analysis based on the data collection outcomes
Interested? Visit www.h2v.eu now to find out more information.
Details
Publication date

21 April 2020

Author

Fuel Cells and Hydrogen 2 Joint Undertaking