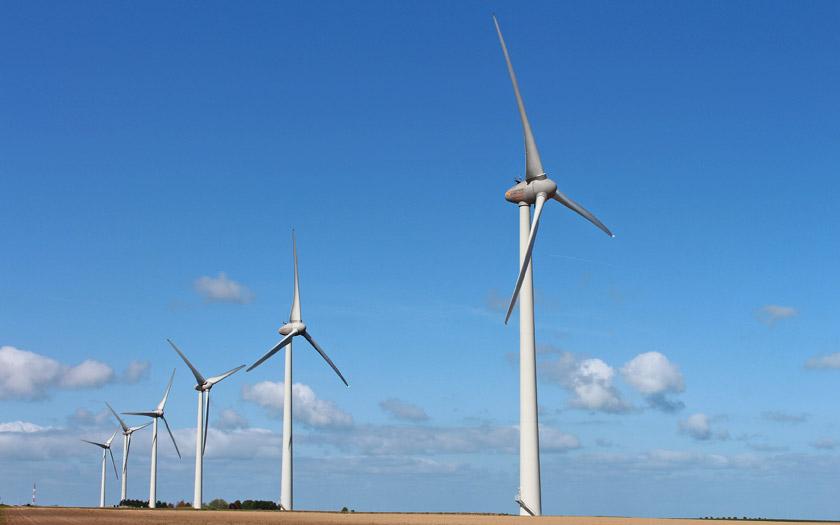 Scotland's Orkney Islands have one of Europe's highest levels of renewable energy use, with over 1 000 wind, wave and tidal energy installations serving 10 000 households. Nonetheless, additional renewable generation is limited by the capacity of the electricity network.
More electricity is generated from renewable sources in Orkney than the population can use and the surplus is usually transferred to the UK's national grid network. However, it often happens that surplus energy is available but the cables transferring it are at full capacity. On such occasions, wind turbines are switched off or 'curtailed' and the energy is lost, with the turbines on the islands of Shapinsay and Eday losing over 30 % of annual output.
Fuel Cells and Hydrogen 2 Joint Undertaking-funded BIG HIT project aims to convert this excess energy into hydrogen, which will then be compressed and stored in high-pressure cylinders on purpose-built lightweight trailers for transport by road and sea.
Some of the hydrogen will heat Shapinsay's school and community building via a special hydrogen boiler system which eliminates all harmful emissions. It will also supply fuel to a charging station for a fleet of five range-extended fuel-cell vans to be used by the Orkney Islands City Council. In addition, the harbour buildings and a marina in Orkney's capital Kirkwall and three ferries, when docked, will be powered by hydrogen with a 75kW fuel cell, thereby reducing the harbour's emissions, electricity costs and increasing its revenue.
"BIG HIT is a world-leading project which aims to put in place a fully integrated model of hydrogen production, storage, transportation and utilisation for low-carbon heat, power and transport," explains head of project communications Nigel Holmes, of the Scottish Hydrogen and Fuel Cell Association. "It addresses a number of operational and development challenges, including logistical and regulatory aspects for transport of hydrogen fuel between islands, and familiarisation with new hydrogen building and transport technologies."
Low-carbon hydrogen
The project builds on the achievements of Orkney's Surf 'n' Turf initiative which established the production of hydrogen on Eday using wave and tidal energy, as well as the island's wind turbine. Together with the installation on Shapinsay, the Eday turbine provides the energy used to generate the hydrogen for BIG HIT.
Alternatively, curtailed capacity from the turbines powers a 1-megawatt electrolyser on Shapinsay installed under the project. This passes an electric current through water to break it down into its basic components – hydrogen and oxygen. The hydrogen is then taken to the project's fuel cell in Kirkwall where it is reconverted into power and heat to provide the energy needs of the marina and the local ferries when docked.
Replicating the approach
Designed to marine standards, the Kirkwall fuel cell will also be used by Orkney College to train future mariners in the skills needed for safe operation of hydrogen-powered ferries. Furthermore, Malta is engaged in the project as a 'follow-up region' and a 'remote territories platform' being developed to study the replication potential of the hydrogen solutions well beyond Orkney.
"BIG HIT includes work on social and economic impacts. This will be made available to all regions and community groups with an interest in replicating the approach to help them identify the potential for exploiting it in their communities and the benefits which could be gained," says Holmes.
Although it remains at a small scale, this FCH JU project demonstrates the potential of hydrogen to optimise the use of renewable electricity, one of the big challenges the EU is facing in its fight against climate change. The use of hydrogen in both stationary applications for residential or public buildings and in the transport sector shows the interconnectivity potential that this energy vector can bring into these, up to now, separated sectors. The production, logistics and usage models developed in BIG HIT will cater for better understanding and will serve as a basis for scaling up hydrogen solutions for larger islands and bigger territories.
Article source: European Commission, Research and Innovation information Centre. Read the full article here.
Details
Publication date

31 May 2018