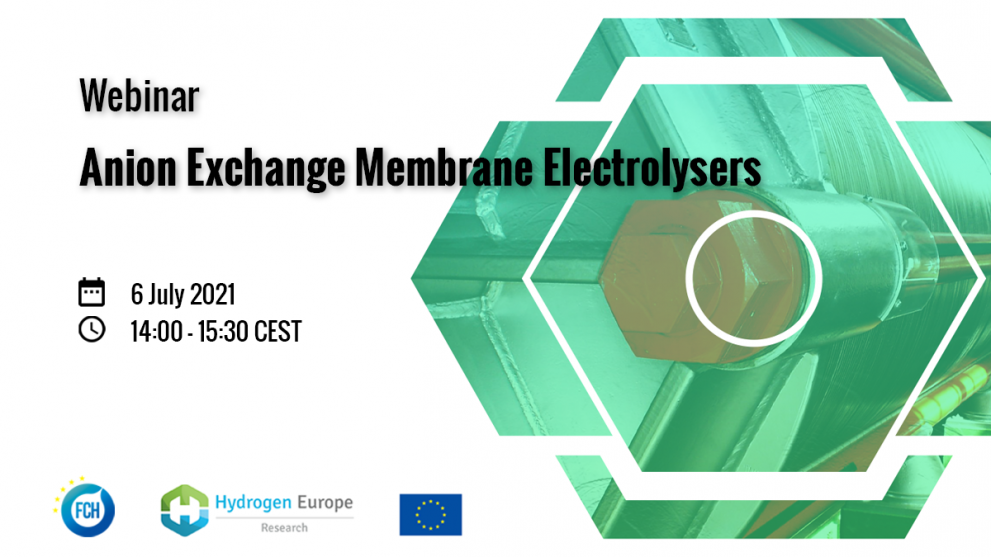 Tuesday, 6 July - the Fuel Cells and Hydrogen Joint Undertaking (FCH JU) hosted the webinar on Anion Exchange Membrane Electrolysers (AEMEL). This online technical conference focused on the most recent improvements reported by the FCH JU-funded projects working on the development of AEMEL prototypes - ANIONE, CHANNEL (presentation video here) and NEWELY.
In addition to the technical discussions, the projects revealed their most recent initiative - AEM-Hub, founded to develop viable solutions for efficient and sustainable storage of renewable energy by converting electricity into hydrogen via advanced anion exchange membrane (AEM) water electrolyses (WE). The AEM-Hub webpage will soon be available.
Despite the early development stage, the AEMEL webinar gathered more than 400 attendees from 45 countries. Thank you for your interest.
The presentations can be downloaded using this following links:
The webinar series will continue after the summer break. Follow us on Twitter and LinkedIn and subscribe to our newsletter to receive notifications of future FCH JU webinars.
Details
Publication date

7 July 2021

Author

Fuel Cells and Hydrogen 2 Joint Undertaking