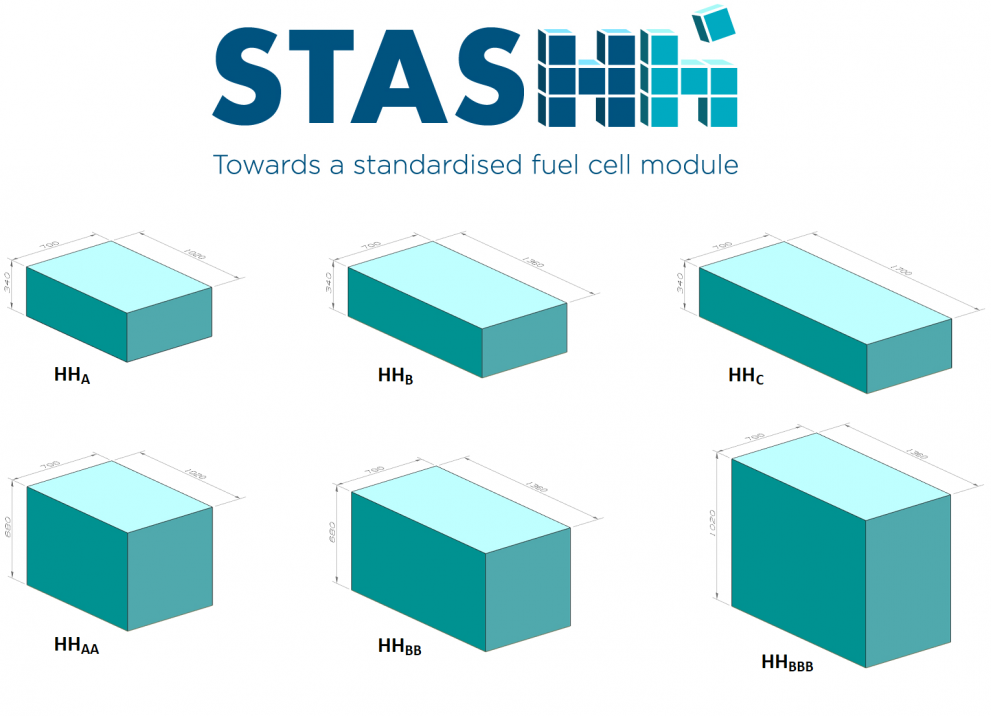 This standard aims to globally impact the uniform development of fuel cell modules by setting clear rules regarding physical dimensions and physical and digital interfaces. The StasHH standard is thus a real game changer as it provides clear advantages for users and producers of fuel cell modules in their common goal towards reaching market competitiveness of heavy-duty fuel cell applications.
Bart Biebuyck, Executive Director, Clean Hydrogen Partnership said:
"Funded by the Clean Hydrogen Partnership, the project StasHH reached an important milestone in the development of standard sized fuel-cell modules in transport. By defining the first ever standard for fuel cell applications for hydrogen powered heavy-duty applications such as hydrogen trucks, StasHH will help to reduce market fragmentation, effectively lower costs and increase the competitiveness of fuel cell technology as a means to decarbonise transport."
For more information, see the project  press release.
Details
Publication date

24 March 2022

Author