hydrogen

Friday 29 September 2023, 08:30 - 16:00 (CEST)
Practical information
When

Friday 29 September 2023, 08:30 - 16:00 (CEST)

Languages

English

Entrance fee

The registration link is the Microsoft Teams link which can be used the day of the event
Description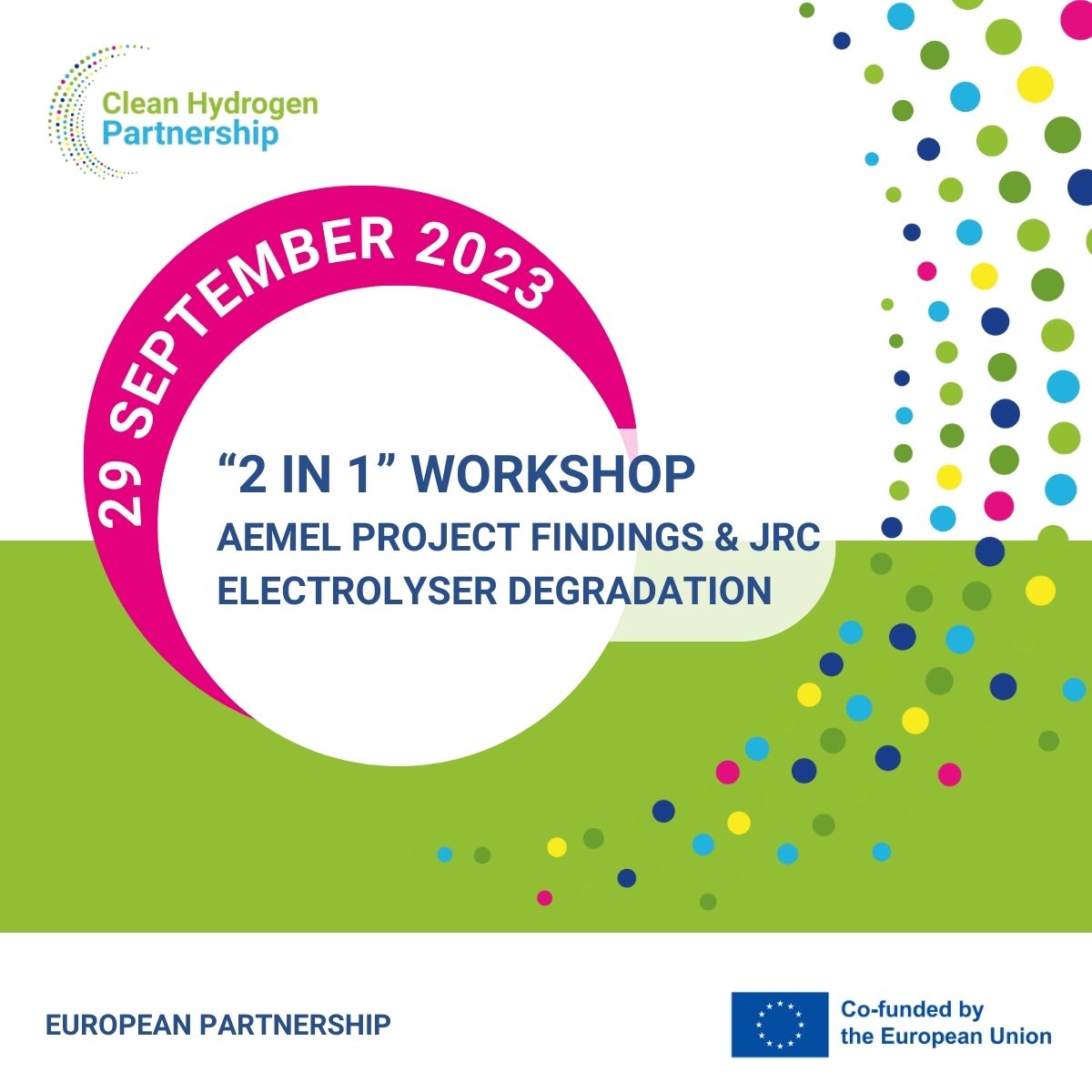 The Clean Hydrogen Partnership has supported a number cutting-edge projects on Anion Exchange Membrane Electrolysers (AEMEL) which will be showcasing their targets, achievements and remaining challenges. It will be followed by an overview of the JRC developed methodology on low temperature electrolyser degradation phenomena including accelerated testing.

A round table discussion will be held after the presentations.

The workshop will be a hybrid event with the majority of presenters in physical attendance at the Clean Hydrogen JU premises joined by on-line participants. 
Have a look at our our agenda: 
Join the discussions by using this link .