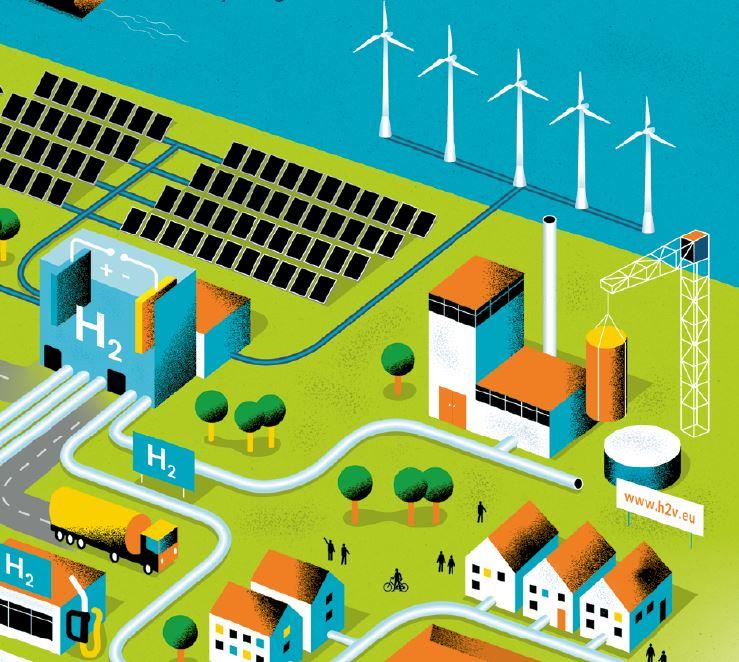 The funds will help double the number of Hydrogen Valleys in Europe and aim to accelerate the implementation of the hydrogen economy across the EU.
REPowerEU is the EU's plan to rapidly reduce dependence on Russian fossil fuels and fast forward the green transition. Renewable hydrogen will be key to replace natural gas, coal and oil in hard-to-decarbonise industries and transport. Among others, REPowerEU sets a target of 10 million tonnes of domestic renewable hydrogen production and 10 million tonnes of renewable hydrogen imports by 2030.
REPowerEU announced as well future measures to develop the skills for the hydrogen economy through ERASMUS + and the Clean Hydrogen Partnership, by means of a dedicated project.
Bart Biebuyck, Executive director of the Clean Hydrogen Partnership, said:
 "We warmly welcome the communication of the European Commission on REPowerEU, which strengthens the role of clean hydrogen in the energy transition and boosts the development of the hydrogen valleys across Europe. We appreciate the trust that the Commission has in our Partnership by topping up our program and we are fully committed to accelerating the implementation of the hydrogen economy."
Hydrogen Valleys – regional ecosystems that link hydrogen production, transportation, and various end uses such as mobility or industrial feedstock – are important steps towards enabling the development of a new and sustainable hydrogen economy. Currently, 23 European hydrogen valleys at different stages of development have been identified in the Mission Innovation Hydrogen Valleys Platform, developed for the Clean Hydrogen Partnership (and its predecessor, the FCH JU). The Platform is now entering its second stage of development. .
You can find the full text of the REPower EU Communication here. 
The full press package is available here. 
A factsheet on the Research and Innovation aspects of the REPower package is available here. 
The Mission Innovation H2Valley Platform is available here: https://www.h2v.eu/
A factsheet on Hydrogen Valleys is available here. 
Details
Publication date

18 May 2022

Author